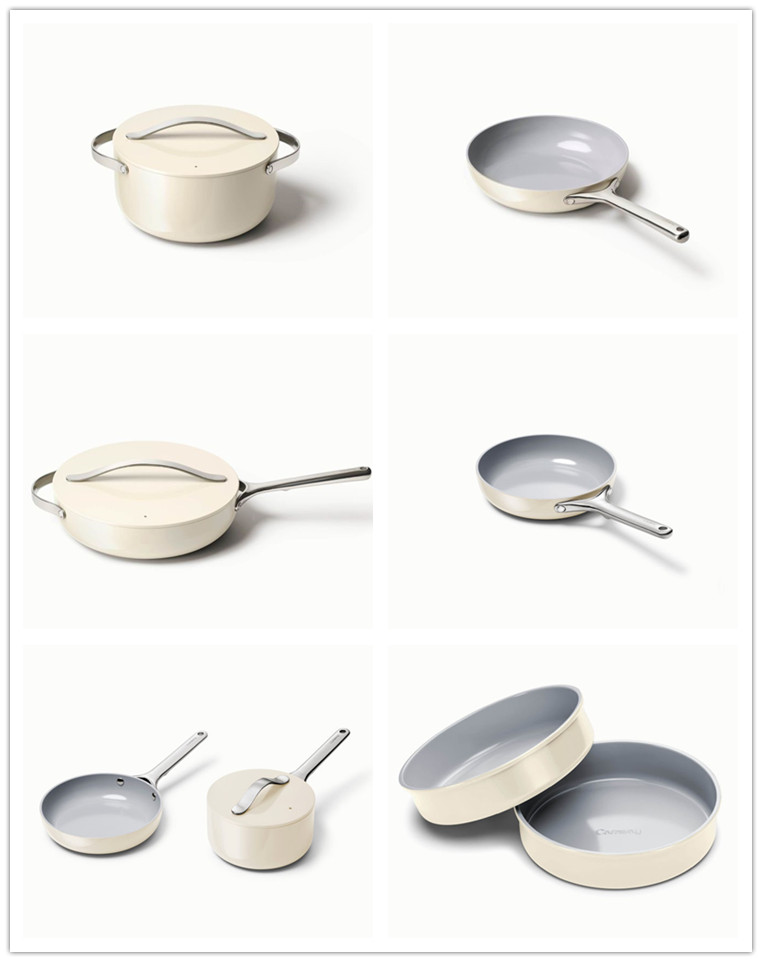 7 Bakeware To Take Your Culinary Skills To The Next Level
Are you searching for bakeware to take your culinary skills to the next level? A non-stick cookware will help you create homemade muffins, loaves of bread, cakes, cookies, and other tasty treats. Here are some of our top picks.
Looking for a way to cook without harmful chemicals? This fry pan makes cooking easier than ever. It features a non-toxic cooking interior suitable for sautéing veggies, frying eggs, and more. What's more, the non-stick surface means that the pan requires minimal prep for baking. It also comes in different colors.
The mini fry pan introduces healthy cooking in your kitchen without harmful chemicals. You can use it for single-serve eggs and preparing dinner for two. It's crafted with non-stick ceramic and comes with stainless steel handles. Even better, this cookware does not include toxic materials like cadmium, lead, PTFE, and PFOA.
The Mini Duo is designed for folks who want to cook in small portions. It comes with a non-stick surface to make cooking easier than ever. The small but mighty duo features a non-toxic ceramic coating and adds a pop of color to your home. Even better, the cookware is gas, induction, and electric safe. Other than that, the Minis Duo releases less carbon dioxide compared to traditional non-stick coatings.
This is a five-piece Bakeware set that consists of a muffin pan, two baking sheets, cabinet organizers, and a rectangle pan. With dimensions of 20.75 inches x 6 inches x 8.25 inches (single), you can bake different food in your kitchen. The set is oven-safe, non-toxic, and non-stick. And it's free of PFOA, PTFE, and heavy metals. The bakeware set is oven-safe up to 550 degrees F.
Everything is better in the kitchen with the Circle Pan. It features a naturally slick ceramic coating to make baking a breeze. Other details are aluminized steel body, non-stick coating, and oven-safe up to 550 degrees F. This cookware does not include toxic materials like PTFE, PFOA, and PFAs. And there's also a color to pop into your home – gray, navy, cream, slate, terracotta, sage, and marigold.