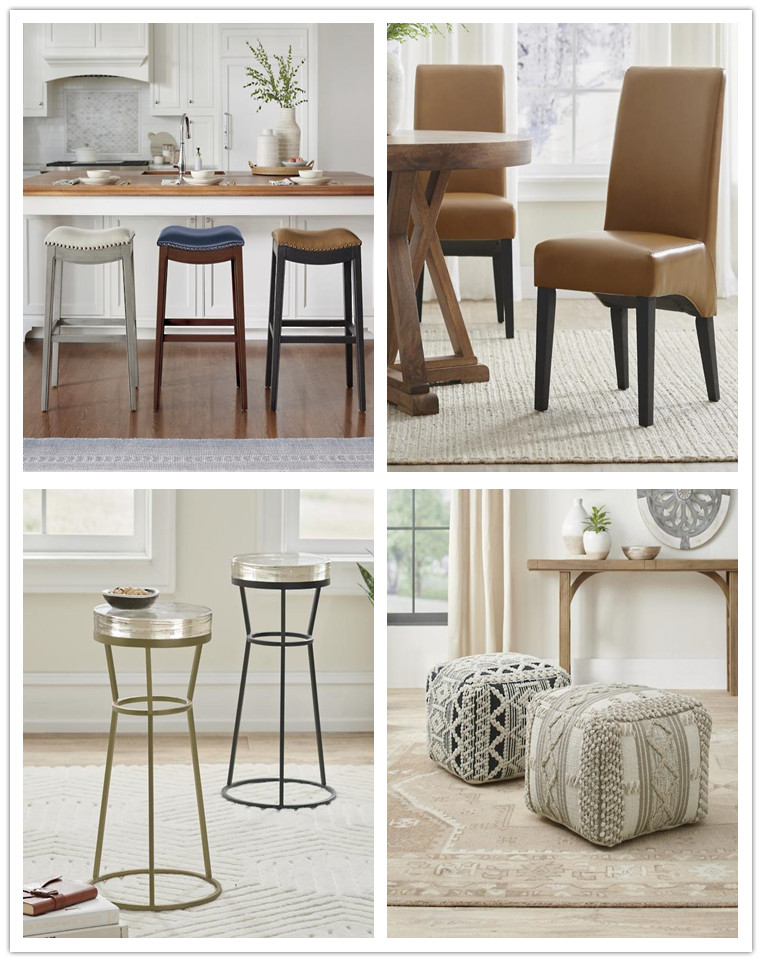 10 New Furniture You Can Add To Your Living Space
These ten new pieces of furniture can definitely make your home and living spaces look comfier and more inviting.
1.Ava Chaise Slipcovered Sofa
When it's time to replace your living room sofa with a new one, you should go with the Ava Chaise Sofa. It has everything you'd want in sitting furniture, including soft foam and feather fill, performance fabric with removable slipcovers. a hand-tied suspension system and durability that's made to last. You can pick from more than 8 colors to match your house decor.
What looks elegant and functions like a storage space for you and your family's everyday items? The Pierce Console can sit anywhere and bring much-needed order and design to any space. There are 3 drawers and cabinets to stash things, and it comes fully assembled so you can set it to your desired spot instantly.
The Rhett Leather Chair is an accent chair, with leather upholstery and warm wood details that exude a cozy atmosphere. Sit down and you'll sink into the plush cushion, ready to watch TV, read a book or take a quick snooze. As an added bonus, the wraparound design and flared back will make you think that it's customized just for you!
The side table occupies minimal space and yet provides excellent function. A sturdy iron base and thick glass top can handle most everyday items, such as food, a glass of water, or a stack of books. It's a must-have in the kitchen, living room, and dining room, among others.
Bring an undeniable style to your home when you get the London Sofa. Chesterfield-style looks amazing even through years of use, and the leather or microfiber can stand the test of time. The frame is exceptionally made and there are even caster wheels at the bottom for moving the sofa around.
7.Sloan Backless Bar & Counter Stool
Get not just one, but several of these new pieces of furniture to complement your kitchen counter or bar. The seat shape is ergonomically designed for easy mounting and dismounting, and the iron frame looks great with the bonded leather seat. After use, you can just slip the stool under to save space.